Jonathan Smith is new APC chief
APC Overnight has brought in Jonathan Smith, former chief executive of Yodel, to take over as CEO from Karl Brown.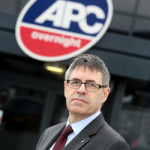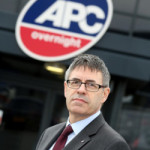 Smith led the separation of DHL's domestic express business from its global parent, as well as its integration with the Home Delivery Network to form Yodel. He was subsequently appointed as the new company's CEO, a position he held until 2012.
Former CEO, Karl Brown, will continue to sit on APC board of directors as well as maintaining his position as chairman of his three APC depots; Direct Logistics, in Thorne and Express Logistics in Nottingham and Stockport.
It's first time in the APC's 20 year history that someone from outside the business has taken the top position.
Smith said: "My first role as CEO will be to conduct an in-depth review of the company's operations, to develop a strategy on how APC Overnight can continue to expand into what has become one of the UK's most rapidly changing sectors."
APC chairman Jon Barber said: "It has been a long term aspiration of the business to appoint an independent external chief executive to take over the reins of the business and that was one of my main aims when taking on the role of chairman."