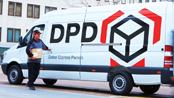 Express carrier Parceline is rebranding as DPD, express network which has 500 depots in 38 countries. The new DPD uniforms and liveried vehicles will be seen immediately in the UK.
DPD, which stands for Dynamic Parcel Distribution, delivers more than two million parcels daily. It is part of the French GeoPost Group, which is a wholly owned subsidiary of La Poste Group – the French Post Office.
La Poste has also invested £56 million in a new hub for the business about a mile from the existing site in Birmingham.
DPD has 42 depots in the UK and deals predominantly with business-to-business customers.
The existing Smethwick site will be used to support the expansion of sister company Interlink Express, which is aimed at small businesses.
Chief executive Kay Phillips said: "We will now be more easily recognised as an international operator.
The new hub is sited between junctions 1 and 2 on the M5 motorway, in Oldbury, West Midlands and uses the latest tilt tray technology supported by sophisticated MIS systems. It also has s a 24/7/365 vehicle maintenance unit for the fleet of double-decker trailers, along with executive offices and staff facilities.