Decision-time for airport capacity, says FTA
The Freight Transport Association has called on the government to make a decision on airport capacity sooner rather than later, after an independent poll showed that more people support airport expansion than oppose it in every region of the UK.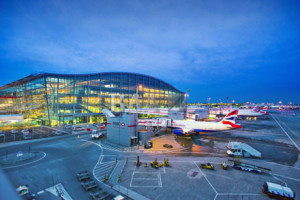 "An early decision on additional airport capacity is needed once the Airports Commission issues its recommendations. This will be seen as an important test by Britain's exporters and importers, who depend on air cargo services, of the government's commitment to boosting the UK's competitiveness in international markets," said Chris Welsh, director – global and European policy.
The poll of UK voters by Populus, for airport expansion campaign group Let Britain Fly, also showed that voters backed calls for the new government to use its fresh mandate to make an early decision to expand airport capacity once the Airports Commission publishes its final recommendation.
The Airports Commission, led by Sir Howard Davies, is scheduled to issue its final recommendation on where expansion should take place later this year. The options include a third runway at Heathrow, lengthening an existing runway at Heathrow, or a second runway at Gatwick.