DHL calls for smarter healthcare chains
DHL Global Forwarding has called for the development of a new generation of cold chains for the life sciences and healthcare industry to improve global health standards, as global spending on healthcare is forecast to reach around $1.3 trillion (£836bn) by 2018.
A DHL white paper, "The smarter cold chain: four essentials every company should adopt", highlights some critical challenges facing the healthcare industry as global demand for expensive structurally complex and temperature-sensitive biologics and specialty drugs grows.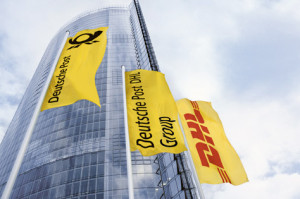 According to the report, smarter cold chains must be consistent and robust, incorporating ways of mitigating risk and loss, with strong contingency capabilities and proactive problem-resolution processes. To achieve this, DHL highlights four essential areas to work on: a highly specialised and compliant network tuned to moving products efficiently, while protecting their integrity; globally consistent; risk-appropriate; and total cost strategy – which includes assessing risk and the real cost of failure to the company.
Nigel Wing, global head life sciences & healthcare at DHL Global Forwarding, said: "If not complemented by two critical essentials – a highly specialised and compliant network, and the right processes and people, packaging alone cannot do the job. Moving these goods across borders, especially in emerging markets, requires expertise and precision that currently only few can deliver."
DHL says that with global demand, particularly in emerging markets, growing hand in hand with ever stricter compliance from regulators, the industry faces a critical situation unless a new generation of cold chains are developed that can support growth aspirations and at the same time safeguard products.
The World Economic Forum estimates that by 2020 one third of all global health expenditure will be in emerging markets. Specialty drugs and biologics are one of the fastest growth areas with US spending on specialty drugs set to quadruple to $401.7 billion in five years, according to PricewaterhouseCoopers, with similar growth rates being projected for the rest of the world.
Annual per-patient treatment costs can be up to and above $100,000, making a single consignment worth as much as $50 million. The distribution of these complex drugs and increased global demand is predicted to fuel approximately 60 per cent growth in cold chain logistics reaching $13.4 billion by 2020.
Frank Appel, CEO of Deutsche Post DHL Group, said: "Astounding developments in the life sciences industry coupled with globalisation means there is an opportunity for better health, pain relief and cure from disease for many millions of people around the world.
"But getting the medication to patients in the right condition and achieving that goal requires a complex balancing of cost and risk. It emphasises yet again the strong link between trade, logistics and the impact it has on improving people´s lives."