Exertis signs up for 543,000 sq ft in Burnley
Technology distribution business, Exertis, has signed a contract for a 543,620 sq ft national distribution centre at Burnley Bridge Business Park, Lancashire.
Exertis distributes more than 350 technology brands and works with 14,000 customers across Europe. Gerry O'Keeffe from Exertis said: "We searched all over the UK for a suitable site, but here we can custom-build our own premises while also maintaining our existing workforce by not moving too far away from our current base at Altham Business Park.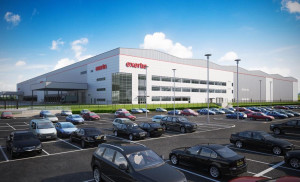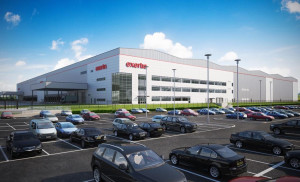 "The new distribution operation we will build at Burnley Bridge Business Park will prepare the company for further growth while giving us a strategic geographical base in East Lancashire that complements our existing facilities in Raunds and Elland."
The building will have a 433,946 sq ft warehouse, two mezzanine floors totalling 66,478 sq ft and office space totalling 43,196 sq ft. The deal also includes expansion land allowing the premises to be extended a further 200,000 sq ft in the future.
Construction work is expected to begin next month and will be undertaken by Bowmer & Kirkland. Exertis aims to become fully operational at the site by early 2017. The deal, with Leeds-based developer, Eshton, is believed to be the largest of its kind in the North West so far this year.
Exertis is the latest occupier at the 70-acre Burnley Bridge Business Park, following deals with Birchall Foodservice, YESSS Electrical, Equinox Building Services Ltd and Townsend Music.
Burnley Council's chief executive, Pam Smith, said: "The council is working hard to promote the borough and our development sites to attract new investment and continues to invest in new infrastructure that can rival sites across the region. Burnley Bridge is set to create many new jobs for the town and we look forward to our continued partnership working with Eshton to secure further occupants for the site."