FedEx to create £1bn UK business with TNT takeover
FedEx is to take over TNT Express in a deal that will create £1 billion parcels business in the UK, making it second only to Royal Mail.
FedEx has made a cash offer of £3.21 billion ($4.8bn, €4.4bn) for the TNT business. The offer is expected to close in the first half of 2016. PostNL, the Dutch post office, which holds 14.7 per cent of TNT shares is supporting the deal.
The merged business would have sales of some £1 billion in the UK. In the UK FedEx Ltd had sales of £219.4m in 2013, while FedEx Supply Chain Services had sales of £5.1m and FedEx Trade Networks had sales of £9.6m. TNT Express had UK sales in 2012 of £718.3m.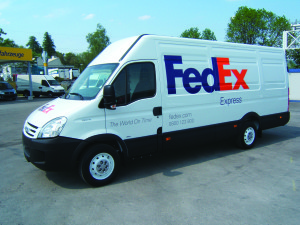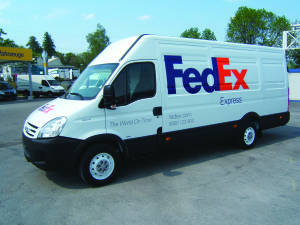 Globally, FedEx had sales of some $45.6bn (£31.2bn) in 2014 while TNT Express has sales of €6.5bn (£4.7bn) giving a combined total of £35.9bn.
The move follows the 2012 bid for TNT by UPS that failed after being blocked by the European Commission. However, FedEx and TNT Express said they "are confident that anti-trust concerns, if any, can be addressed adequately in a timely fashion".
The intention is to integrate the two businesses. The brand name of TNT Express will be maintained "for an appropriate period".
Amsterdam/Hoofddorp will become the European regional headquarters of the combined companies.
At the moment, this is headquarters of TNT, while FedEx is based in Brussels and has its main hub at Charles de Gaulle airport in Paris.
Liege will be maintained as a significant operation for the group going forward. In addition, TNT Express' operations as a European air carrier will be divested to address applicable airline ownership regulations. Where permitted by regulation, FedEx intends to transition TNT Express' intercontinental air operations to FedEx.
"This transaction allows us to quickly broaden our portfolio of international transport solutions to take advantage of market trends – especially the continuing growth of global e-commerce – and positions FedEx for greater long-term profitable growth," said Frederick W Smith, chairman and CEO of FedEx Corp.
FedEx is based at Stansted in the UK, while its domestic parcels hub has been located at Newcastle under Lyme since 2007 when it bought ANC for £120m.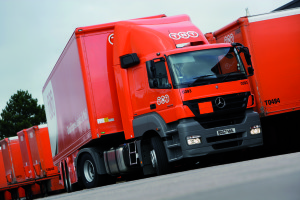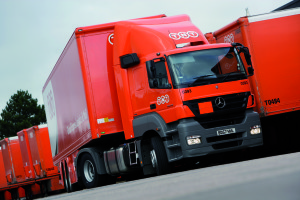 TNT was formed in Australia in 1946 as Thomas Nationwide Transport. It moved into Europe in 1978 with the purchase of Inter County Express which was based at Ramsbottom in Lancashire. Its UK hub is at Atherstone, north east of Birmingham.
In February, TNT set out a strategy to expand its share of the business to business express market, rather than jumping into the rapidly growing home delivery sector. This involved targeting SMEs as well as focusing on leadership in priority industries and revenue management. It was also focusing on both parcels and pallets in the strategy.