Redesigned electric trucks from Doosan
Doosan Industrial Vehicle has begun production of a redesigned range of 1.5 and 2.5 tonne electric forklifts, with a 2.2 tonne and 3.5 tonne models going into production later this year.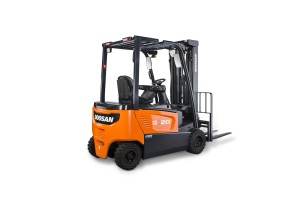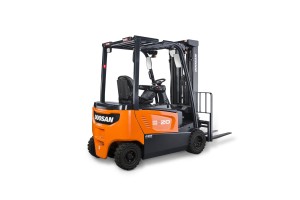 Part of the 7-Series, the expanded range includes long wheelbase variants with increased battery capacity. Standard features include finger-tip controls, and automatic electric parking brake. An advanced control system, protected to IP65 rating, provides increased protection against water, dust and damp sites where previously only IC engine trucks would be suitable.
In addition, redesigned masts provide enhanced visibility through the mast, with panoramic mirrors for increased safety and all-round visibility.
Paul Watson UK general sales manager, Doosan Industrial Vehicle UK, said: "Our BT/BX 7-Series models represent a complete redesign of our electric truck range that sets the standard for the market. In addition to the new standard features the range also features an increased steer angle, especially on the 4-wheel models now turning to 86-degrees."