RHA wants £150m to tackle driver shortage
The Road Haulage Association is urging the prime minister to deliver a £150m cash injection for driver training to tackle what it describes as a chronic truck driver shortage that threatens to slow the UK economic recovery.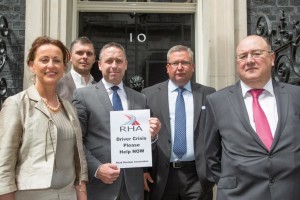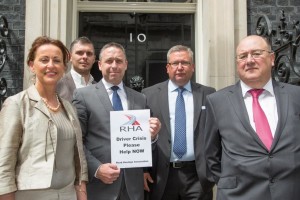 It reckons that the national truck driver shortage is in the region of 45,000. And with over 35,000 existing drivers expected to retire within the next two years, the association believes the situation will only deteriorate further if not dealt with.
The Road Haulage Association represents UK hauliers, which between them operate over 100,000 heavy goods vehicles. CEO Richard Burnett said that the cost of training averages £3,000, which presents a barrier for prospective drivers. Tight margins in the small and medium sized haulage companies that make up the bulk of  industry limit their capacity to fund the required training.
"To keep the economic recovery on track, the government needs to act, and act fast. We are urging the Prime Minister and Chancellor to invest £150m in driver training in the July budget. UK hauliers move the economy. This driver shortage threatens to slow the economic recovery," said Burnett.