Sales increase by 5.2pc at Dachser
The Dachser group, which is celebrating 40 years in the UK this year, increased revenue by 5.2 per cent to €5.3bn.
The group, which is based at Kempten in southern Germany, said growth was strongest in Air & Sea Logistics, with revenue up 8 per cent to €1.6bn. Road Logistics was up 5 per cent to €3.9bn.
Group CEO Bernhard Simon said: "The trend toward outsourcing internationally complex logistics tasks in particular has made a contribution to the organic growth."
According to Simon, growth through expansion of networks is finished except for enhancements here and there. Dachser will now be able to leverage its interlinked logistics services to achieve particularly sustainable growth.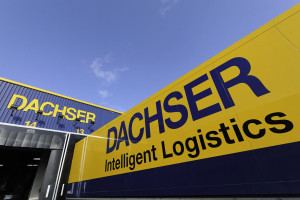 The Road Logistics division is split between European Logistics, where growth was 5.3 per cent, and a smaller Food Logistics business, which grew by 3.7 per cent to €687m.
The positive trend in sea freight was the decisive factor in Air & Sea.
Dachser started 2015 by changing its legal form to an SE (Societas Europaea). "By taking this action, we have created maximum legal security for our future growth as an international company and at the same time secured our independence as a 100 per cent family-owned company," said Simon.
In the UK, Dachser took possession of its purpose built facility at Brackmills, Northampton in March.
Dachser has been developing a 64,000 sq ft cross-dock as well as a 114,000 sq ft contract logistics warehouse and 21,000 sq ft of offices at the 16.4 acre site.
Nick Lowe, Dachser's UK managing director, said: "It represents a multi-million pound investment and endorses our commitment to Northampton as a prime location for a major European logistics hub centre."