Technology Showcase pulls in the buyers
Logistics Manager's Technology Showcase proved a big hit with equipment buyers with the number of attendees exceeding all expectations on the first day.
The two-day Technology Showcase enables buyers to develop their understanding of market leading products and services, empowering them to make informed choices.
Warehouse management took centre stage in the first sessions as London welcomed heavyweights from across the sector to discuss technological advancements and hurdles still to overcome.
With so much data being passed around, the priority is making sure the systems in place are ready to make use of it.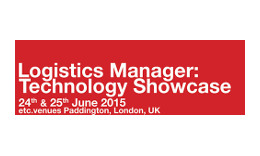 A packed conference room heard from Graham Gittins, product manager at Advanced Business Solutions. He said: "To be able to do this, you need to be able to understand it," he said. "And once you understand it, you've got to be set up in such a way that you can react fast enough – fast enough for both the system and the company."
Gittins used the platform to discuss business intelligence, and ABS system Business Information.
"Many customers find that they are sitting on a lot of dead stock," Gittins added.
There is a need for companies to align systems and remove old processes that slow systems and no longer serve the business.
Opening the conference, Gavin Clark, Snapfulfil SaaS commercial director, said that using a software as a service platform, when compared to on-site systems, provides a number of efficiencies.
"The key one being the limited on-going costs required for an SaaS system," he said.
Clark added that systems are finding themselves under pressure from Apple to use a system that is not based around Flash, and with this in mind he said that Snapfulfil will be changing its system to one operating through HTML5.
"This change will be going through at the end of the year," he said. "As such, our system will be able to operate across all gadgets: phones, tablets and computers."
Asked what technological advancements the industry is looking towards, Renovotec business development manager Patrick Hookey, said he believes his firm is ahead of the curve.
"The technology for bandwith and the capabilities far exceed what is being used by the clients," he said. "We would have to see if there is anyone that may need more, but I would say infrastructure is a long way ahead of the game."
Thursday is the last chance to visit the Technology Showcase event which takes place at etc venues, Paddington, London.