The market for top weight artics is up almost 60 per cent on last year, a massive bounce back from 2014's Euro 6-driven depression, according to figures from the Society of Motor Manufacturers and Traders.

Total registrations in the over 6-tonne category were up by a half at 15,206 for the first five months.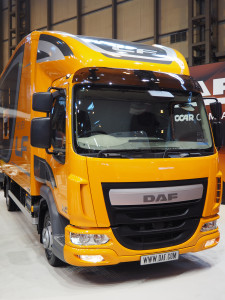 Registrations of artics were up 58.8 per cent to 7,381 for the first five months of the year, with three axle units performing particularly strongly.
The rigids market was up 30.4 per cent at 11,162 vehicles, with the strongest growth coming in the sector over 16 tonnes.
The van market continued its strong growth – up 20.7 per cent to a record 150,662 for the first five months.
Mike Hawes, SMMT chief executive, said: "Truck demand is up by a staggering 35.9 per cent as fleet operators continue to push for maximum space and efficiency. The biggest gains in the month were again made in the heavier ends of the van and rigid truck markets, with a 35.6 per cent fall in two-axle artics balanced by a 35.6 per cent rise in those with three axles."
DAF maintained market leadership for trucks over six tonnes with a 27.3 per cent  share. It was followed by Scania (17.6 per cent), Mercedes (16.4 per cent) and Volvo (14.4 per cent).