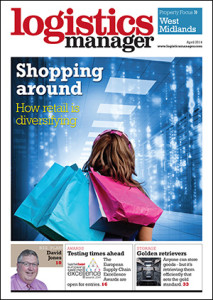 Cover Story
Shopping around: The omni-channel revolution is all too often seen as the death of bricks and mortar – but in reality it is a move towards greater diversity in the retail marketplace. But with diversity comes complexity.
Awards
Test yourself against the best
PreviewL CV Show
A feast of new truck technology will be on show in the wake of Euro 6. Co-located with the CV Show, Multimodal aims to help optimise supply chains.
Storage and retrievalL Look harder
Anyone can store goods – but it's retrieving them efficiently that sets the gold standard.
Collaboration: How not to fail
If collaboration is easy, why are there so many failures? So what works, and what doesn't?
Round Table : Mission-critical logistics
The theory is easy: the right part, the right place, the right time. But achieving that takes real expertise, as a panel of industry leaders made clear at our round table sponsored by Unipart.
West Midlands: At last – the silver lining
Acute shortage and strong demand means developers that grasp the nettle and develop speculatively are being rewarded with units being let prior to completion.
South West & Wales: In at the deep end
A lack of space is pushing occupiers down the design and build route but is it the only way forward?
| | |
| --- | --- |
| [asset_ref id="1843″] | Now there are more ways to get Logistics Manager |
| [asset_ref id="1843″] | Logistics Manager is available through the iPad Newsstand. If you have the LM app you can go to 'My Editions' and you will see the latest edition ready to be downloaded. |
| [asset_ref id="1843″] | To download the app from the Apple store, please click here |
| [asset_ref id="1843″] | And you can subscribe to the hard copy by clicking here. |