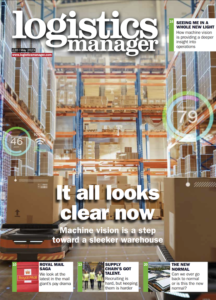 The May issue of Logistics Manager is out now!
Cover story; Seeing me in a whole new light
How machine vision is becoming the answer to making operations in the warehouse smoother and sleeker.
Logistics operations; Retaining Talent; Supply Chain's got talent
how are logistics leaders attracting new employees in the workforce and keeping them?
News and analysis; Royal Mail saga continues
The latest update on Royal Mail after more than a year of strikes, disruptions, and pay rises….
Event news; Sustainable Supply Chain Conference and the ESG Property Conference
We give you an update on two exciting events coming up in the Logistics Manager calendar.