Logistics Manager magazine is published 12 times a year (2 digital exclusives) to keep up to date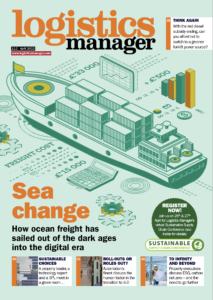 with  all the current news, project updates, industry movers and insight relevant to you.
Logistics Manager is a controlled circulation magazine published 12 times a year. Applications for inclusion on our free circulation list will be considered from individuals residing in the UK whose job function meets the terms of controlled circulations.
For all other professionals interested in receiving Logistics Manager, including those outside of the UK, such as providers of product and/or services to the logistics industry, agencies, consultants, property developers and media owners, you can still purchase a subscription.
Not sure if you qualify for a free subscription? Sign up to request a free subscription and we will be in touch.