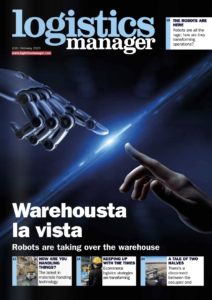 The February issue of Logistics Manager is out now!
Cover story; Warehousta la vista
We see what is on the horizon as the use of warehouse robotics takes over the modern distribution space
Intralogistics; Materials Handling; How are you handling things?
Materials handling technologies are helping with productivity, but how have things changed in recent years?
Inside innovations; E-commerce logistics strategies
E-commerce orders are rising and the pressure is on to get goods moving faster. How is technology helping?
Property; Big Sheds; A tale of two halves
The disconnect between the industrial logistics market and the industrial logistics occupier market seems to be at its greatest point yet….