The August 2016 issue of Logistics Manager is now out and free to read online. It is also available on iPad and Android.
Cover Story: Hand in hand
Technology is playing an increasingly critical role in enabling organisation to manage relationships in the supply chain.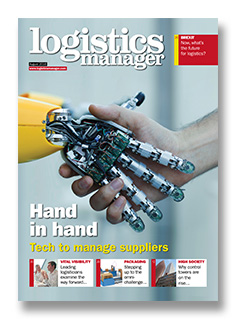 Control Towers: High society
The challenges of managing large scale transport operations have increased as supply chains have become more extended and more complex. No wonder, more and more organisations are turning to the control tower concept.
Packaging: The unsung hero
The growing presence of e-commerce and omni-channel is generating new pressures for retail's silent partner, the packaging industry. What are the challenges being faced in the market?
Brexit: The people have spoken
On 23rd June, the British people voted to leave the European Union. But what does it mean for the logistics industry?
Logistics in figures
How does UK logistics compare to the rest of the world
Round table: Vital visibility
The importance of robust visibility in the supply chain is recognised by the logistics industry. But how easy is it to achieve? Industry leaders discussed the challenges they have faced in trying to achieve visibility, and the solutions they have come up with at our round table sponsored by DSI.
Third Party Logistics
The challenges and opportunities facing third party logistics providers came under scrutiny at the 3PL Conference in June.
---
Click here to subscribe to the print edition of Logistics Manager