Renault Trucks is to build a new, 11,300 sqm eco-friendly research and development centre in St Priest, Lyon in France.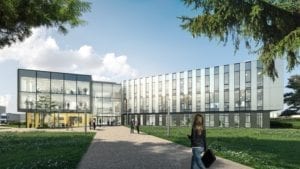 The development will be constructed to the highest environmental standards and is due to open in the first half of 2021. It is part of a 5-year building programme launched by Renault Trucks and the Volvo Group to drive innovations.
The centre aims to bring together the company's expertise under one roof to enable departments to work together in a purpose-designed space to develop projects for Renault Trucks and Group brands.
Construction will commence in the summer of 2019.