Freightliner has agreed a deal for 50 new MAN tractor units with contract hire and leasing company Axis Fleet Management.
The new MAN TGX XLX 480 tractor units, on a seven-year repair and maintenance contract, are due to be delivered this month.
The tractor units will be fully ADR specified, with full catwalk infill and a full hatcher air management kit.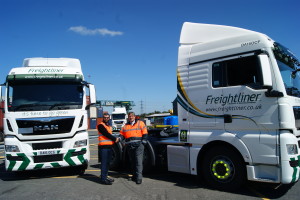 Richard Branston, general manager of Freightliner Road Services said: Our latest Euro 6 MAN trucks incorporate state of the art safety technology and environmental features, ensuring our continued commitment to the safety of our employees and road users while further reducing our impact on the environment."
The units are fitted with electronic brake assist as well as the lane guard system which notifies drivers when the vehicle inadvertently crosses the lane marking, prompting them to correct the road position.