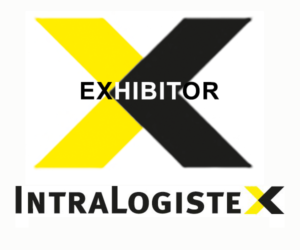 The multi-disciplinary building design practice, ACR – which exhibited at IntraLogisteX for the first time this year – enjoyed a very successful two days.
By his own admission, Managing Director Simon Robinson had never really promoted his organisation in such a way before in the logistics and warehousing sector, but he admitted to being really pleased by his decision to be present at the country's leading intralogistics exhibition. "We received an overwhelming response from delegates and were very encouraged by the seriousness of the enquiries," Robinson enthused. "I thought it was thoroughly engaging and very worthwhile. We were especially impressed by the quality of the delegates."
ACR is a family-run concern, set up in 1969 as a structural engineering consultancy but since taking the helm over two decades ago, Robinson has expanded and diversified the services being offered. He refers to the company's bespoke approach as a "fusion of building design and facilities management services".
"From concept development to project completion, our cross-discipline building consultancy division works with clients to provide solutions that exceed 21st-century expectation," Robinson reveals. "Our facilities management division seamlessly takes responsibility for aftercare, including preventative and planned maintenance and always ensures clients' premises remain legally compliant. As a practice, we place great emphasis on building client relationships. Consequently, the majority of our instructions emerge from recommendations or repeat commissions."
In the warehouse and logistics sector, ACR gets involved in projects early on, working both with developers, systems integrators, and end user clients. The company can help with vital operational challenges such as vehicle movement (planning specific routes and dimensions for docks/trucks/cranage), congestion avoidance (segregation of goods received from shipping), safety (fire protection, flood/storm mitigation, disaster planning), space agility, HVAC, movement hierarchy (designing out injury risk), compliance, and energy (optimising lighting, energy savings, creating a working environment for well-being).