The Port of Tyne is to receive a £60 million refinancing package from Lloyds Bank Commercial Banking to develop a number of major infrastructure projects.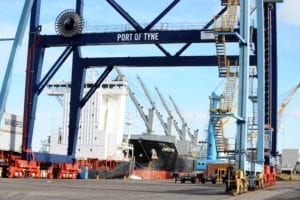 The five-year agreement comprises a £30 million revolving credit facility and a £30 million term loan.
"This partnership with Lloyds Bank will help us retain our position as one of the UK's most innovative and efficient deep-sea ports," said Mark Stoner, chief financial officer at Port of Tyne.
"The Port of Tyne operates a vital trading gateway to worldwide markets, making it a hugely important asset to the regional economy," added Alison Smith, business development director in Large Corporates at Lloyds Bank. "Supporting the North East's infrastructure goes hand in hand with our commitment to helping Britain prosper."