EBITDA, at Xpediator was up 81 per cent to £3.9m in the year to 31st December, while sales increased by 60 per cent to £116.3 million.
The company, whose largest division is Delamode, floated on the AIM market in August last year and made three acquisitions: fashion specialist EMT, Benfleet Forwarding, and Regional Express.
The group now operates through three divisions. The Freight Forwarding division, Delamode, saw revenue increase from £58.9m in 2016 to £93.3m last year. Operating profit was up from £1.6m to £2.4m.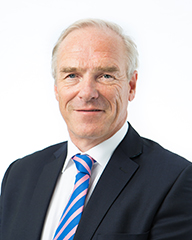 The Transport Services division, which trades as Affinity, increases revenue to £4.6m from £3.5m in 2016 while operating profit was up from £1.8m to £2m.
Revenue in the Logistics and Warehousing division increased from £10.3 in 2016 to £18.4m. Operating profit was £0.9m after breaking even in 2016.
Chief executive Stephen Blyth said: "Trading in 2018 has begun positively with revenues for Q1 ahead of the prior year and we have improved profit margin. This performance means the Group has started well and is well placed to deliver a good performance for the year.
"There continues to be many opportunities for organic growth and M&A activity. Acquisitions will strategically enhance the Group's ability to offer a one stop solution to an ever increasing customer base."