Chancerygate's 40,800 sq ft Spring Park trade scheme at Maylands Avenue in Hemel Hempstead is to be forward funded by M&G Real Estate.
Construction of the six-unit scheme has started and is to be completed by Q1 2019.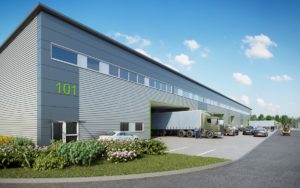 This project is third development to be forward funded by M&G in the last 12 month, including C75 in Coventry and Klinger Industrial Park in Sidcup. "Partnering with experts in their field, such as Chancerygate, provides a cost-efficient entry point in an increasingly competitive investment market," said M&G Real Estate investment and management director Chris Jeffs.
Chancerygate has 2 million sq ft of space under construction in the pipeline across the UK.