Logistics provider Agility has opened a second warehouse in Gothenburg, Sweden totalling 226,000 sq ft, to serve its fashion and retail customers.
The warehouse has 36 ports and a railway line which runs directly into the facility, connecting to the main train system to enable track-bound cargo to be handled directly. The warehouse has 30,000 sq. m. of ground suitable for reloading and storing containers and trailers, and a dedicated 2,000 sq. m. pick-and-pack service area.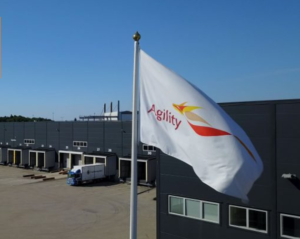 "With this new facility, we are able to continue expanding our service offerings to our air, ocean and road freight customers in Sweden, as well as in Denmark, Norway and Finland," said managing director for Agility Area Nordic Mats Nordin.
Agility's total warehouse space in Sweden is now 484,376 sq ft.