Air cargo capacity is growing faster than demand, according to the International Air Transport Association.
Demand grew by 2.7 per cent in June (measured in freight tonne kilometres), but capacity was up 4.1 per cent.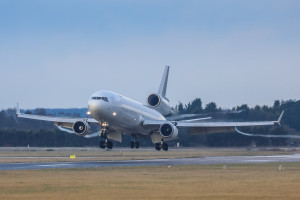 IATA director general Alexandre de Juniac said: "Air cargo continues to be a difficult business with downside risks mounting. We still expect about four per cent growth over the course of the year. But the deterioration in world trade is a real concern.
"While air cargo is somewhat insulated from the current round of rising tariff barriers, an escalation of trade tension resulting in a 'reshoring' of production and consolidation of global supply chains would change the outlook significantly for the worse.
"Trade wars never produce winners. Governments must remember that prosperity comes from boosting their trade, not barricading economies."