Airbus has invested €30 million in a 36,000 sq m logistics centre in Toulouse to handle all the logistics activities for the "cabin" elements for the A350, XWB, A330 and A320 aircraft.
The hub, named Airlog II, is located next to an existing facility, Airlog I, will replace a number of warehouses across southern France. It is expected to save half a million kilometres of transport.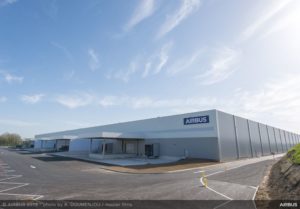 The new facility is part of the logistics strategy initiated by Airbus in 2012 which resulted in the opening of Airlog I in 2014 dedicated to logistics activities for the structural elements of all aircraft programmes.
Together, Airlogs I and II provide 84,000 sq m of storage and employ more than 200 people. Logistics operations within Airlog II are carried out by the Daher Group.