Alan Jope is to replace Unilever CEO Paul Polman as he retires 1 January 2019.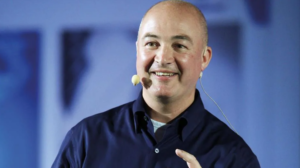 Alan Jope has been with the company since 1985. He has led beauty and personal care at Unilever since 2014 and has served as president, Russia, Africa & Middle East and ran Unilever's North Asia business for four years.
"Having worked for Unilever in a variety of senior management roles, Alan has a deep understanding and experience of our business, the industry, and the markets in which we operate," said Unilever chairman Marijn Dekkers.