Amazon has added two warehouses, one at Bardon and one at Weybridge, to its UK distribution network for orders placed through amazon.co.uk.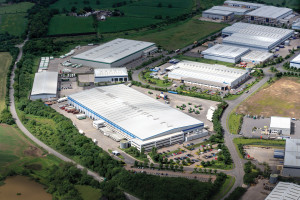 The cross-docked 257,855 sq ft warehouse at Bardon, GT257, is located on Interlink Business Park, Bardon, Leicestershire, close to J22 of the M1 and in the Midlands Golden Triangle, one of the UK's top distribution locations.
The 304,751 sq ft Weybridge warehouse, Logic305, is located on the Brooklands Industrial Estate, near J10/11 of the M25 and 15 miles from Heathrow.
It has taken both sites on ten year leases from Logicor. The GT257 lease commences immediately, while the Weybridge lease will start in September 2015 once refurbishment work is complete.
Charlie Howard, managing director – UK, Logicor said: "Both Bardon and Weybridge provide excellent strategic access to a high proportion of the UK population. These leases also strengthen our existing relationship with Amazon in the UK and Europe."
Amazon also occupies Logicor facilities at Rugeley, Staffordshire in the UK and near Prague airport in the Czech Republic.
Burbage Realty and Moriarty & Co advised Logicor on Bardon GT257. DTRE and Moriarty & Co advised Logicor on Logic305.