Amazon is offering employees $10,000 funding to start a small business owning and operating a package delivery company in the US.
The scheme, part of Amazon's Delivery Service Partner programme, also provides the equivalent of three month's salary to help the employee get the business off the ground.
Amazon said an employee would leave their role at Amazon to build their business knowing they had a consistent delivery volume from Amazon, access to the company's sophisticated delivery technology, hands-on training, and discounts on a suite of assets and services, including Amazon-branded vans customised for delivery, branded uniforms and comprehensive insurance.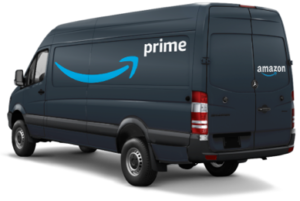 So far, the programme, which has been expanded into the UK and Spain, has enabled the creation of some 200 small businesses and Amazon hopes to add hundreds more businesses this year.
According to Amazon's projections, start-up costs can be as low as $10,000. An owner operating 20-40 vans could expect revenue in the range $1m to $4.5m, and profit of $75,000 t0 $300,000.
Dave Clark, senior vice president of worldwide operations, said:  "We've heard from associates that they want to participate in the programme but struggled with the transition. Now we have a path for those associates with an appetite for opportunities to own their own businesses."
Amazon's new incentive will fund the start-up costs, up to $10,000, for its employees-turned-small business-owners in the US who want to build their own delivery companies. Amazon will also provide financial support with a payment equal to three months of the former employee's last gross salary while they build their new package delivery business.