Amazon is opening a new delivery station in Northern Ireland to meet a jump in demand.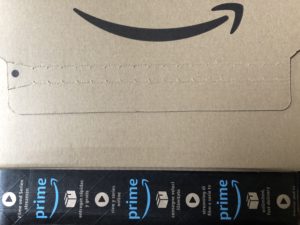 The 9,500 sq ft warehouse is located at Channel Commercial Park in Titanic Quarter, Belfast and is expected to bring 15 new jobs.
The company runs a fulfilment centre close-by but the new delivery station was required  to deal with 'long term needs'.
Packages will arrive in the delivery station from Amazon warehouses. They are then loaded onto vehicles for delivery.
Amazon Logistics said it currently uses eight delivery companies with more than 130 drivers in Belfast. However, it will need more than 200 drivers when the delivery station opens.
Kerry-Anne Lawlor, country director for Amazon Logistics, said: "We are excited to open a delivery station in Belfast where Amazon's 20+ years of operational expertise, technology advancements and investment in transportation infrastructure is enabling faster delivery for customers than ever before seven days a week."

The 24th Supply Chain Excellence Awards, with new categories for 2020 – including the Retail Supply Chain Excellence Award – will take place on 12 November. For more information, including how to enter and sponsorship opportunities, contact daniel.jessop@akabomedia.co.uk