In a statement, Amazon CEO Andy Jassy said that the company had concluded 'the second phase' of its operating plan in the past week and as part of this, Amazon intends to eliminate 9,000 more positions in the next few weeks.
He said: "As part of our annual planning process, leaders across the company work with their teams to decide what investments they want to make for the future, prioritising what matters most to customers and the long-term health of our businesses. For several years leading up to this one, most of our businesses added a significant amount of headcount.
"As our internal businesses evaluated what customers most care about, they made re-prioritisation decisions that sometimes led to role reductions, sometimes led to moving people from one initiative to another, and sometimes led to new openings where we don't have the right skills match from our existing team members.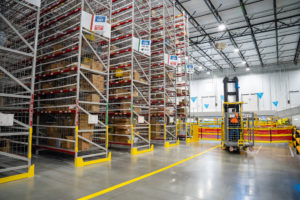 "This initially led us to eliminate 18,000 positions (which we shared in January); and, as we completed the second phase of our planning this month, it led us to these additional 9,000 role reductions (though you will see limited hiring in some of our businesses in strategic areas where we've prioritised allocating more resources)."
He added that Amazon would support the employees it fires by providing separation payment, transitional healthcare, and external job placement support.
Jassy said said that by "being leaner" enables the company to "invest robustly in the key long-term customer experiences that we believe can meaningfully improve customers' lives and Amazon as a whole".