The Association of Pallet Network is calling on the government to provide support during the Covid-19 crisis as haulage businesses suffer due to declines in volumes.
The APN has called on members of all eight of its network members – PalletTrack; Palletline; Fortec; Palletways; PalletForce; TPN; PallEx and UPN – to write to MPs and request further financial support.
The letter, says that while it supports current financial support measures such as the Coronavirus Job Retention Scheme, it said that it was currently "not working".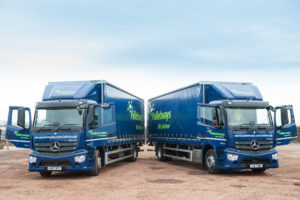 "Loans are inaccessible and do not provide the immediate support operators need. With such low profit margins, it is also inconceivable that operators will ever be able to repay them.
"Staff retention measures are inflexible, do not allow for immediate rehiring should demand dictate, and like loans and other support measures, are not available quickly enough.
"Transport businesses need urgent cash injections in the form of grants, not loans, in order to maintain cashflow and survive."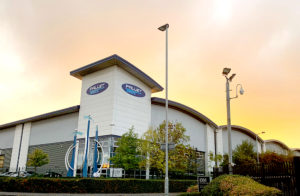 The letter goes on to say that the road transport industry is in a "catastrophic position" and calls on government to act now to inject immediate financial relief into these businesses "over and above the measures already announced".
"Without a sector specific package of measures, transport businesses will be closed within a matter of weeks because we cannot sustain this widespread drop-in volume."
The APN has also called for fuel derogation to be able to assist the logistics industry during the pandemic.
The association, which represents not just the UK's eight pallet networks but some 800 UK haulier members, also calling on government to suspend fuel duty for the logistics industry with immediate effect.
Learn more on Logistics Manager
FTA calls for Supply Chain Continuation Fund
UK pallet networks join together to offer supply chain service for "critical supplies"
Paul Sanders, chairman of the APN, wrote to the Road Haulage Association and the Freight Transport Association, asking them to lobby the Treasury for a derogation to take pressure off the country's most essential supply chain businesses.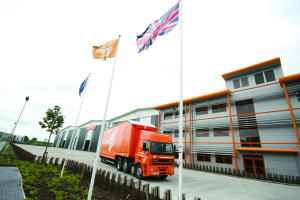 He said: "The majority of UK haulage operations are small or SME businesses. Their business model is very vulnerable to cash flow issues and their fuel bills usually account for between 30 and 40% of operating costs.
"A derogation on fuel duty could make a huge difference to business continuity and in minimising the number of losses from our sector.
"The UK logistics industry is in the spotlight right now, providing one of the most important jobs next to healthcare. It is imperative we do all we can to ensure business continuity and the protection of vital jobs and distribution services."