London needs a "freight commissioner" to create a world-class logistics environment, according to the London Chamber of Commerce and Industry.
London's population is set to grow from 8.6 million to an estimated 10 million by 2030, putting greater strain on the city's infrastructure, both in terms of public transport and service delivery.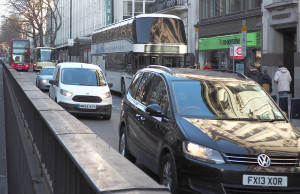 The LCCI is calling on mayor Sadiq Khan to appoint a commissioner to develop a world-class freight and logistics environment within the mayor's transport strategy.
Natalie Chapman, deputy chair of LCCI's Transport Committee, and head of policy for London at the Freight Transport Association said: "People living in and visiting London expect to be able to buy their morning coffee, visit the shops and find everything they want in stock and also have a wide restaurant choice if they go out for an evening.
"This doesn't just magically happen. Shops and restaurants have to be supplied and stocked and that means freight and logistics have to be properly co-ordinated."