The rewards of online retailing are very clear, but dealing with operational issues such as the Black Friday spike and dealing with returns can make it a minefield. A line-up of top industry professionals will be tackling the toughest issues at the Omni-Channel Conference later this month.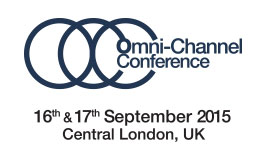 Andrew Starkey, head of e-logistics at IMRG, is to examine the issue of reverse logistics when he speaks at this year's Omni-Channel Conference.
Starkey has an extensive background and is a recognised expert in the world of parcels and postal logistics with experience covering senior commercial roles in Royal Mail, executive director of Postcomm and commercial director of Jersey Post International.
The Omni-Channel Conference will address the need to deal more effectively with demand, fulfilment and returns. With an even larger Black Friday expected this year, the need to address these issues has never been as vital as it is now.
Homebase head of supply chain Chris Warn will take part in a panel discussing the perks and perils of Black Friday at this year's Omni-Channel Conference in a session entitled Business Nirvana or Nightmare?
Black Friday sales in 2014 decimated all forecasts. What on the surface was a commercial nirvana rapidly became a nightmare as retailers, manufacturers and logistics providers responded to the unprecedented level of demand for their products and services.
With UK retailers bracing for 2015's busiest promotion, the panel will look at the major challenges and lessons learnt from previous years as well as the suitability of Black Friday in the UK. In addition, they will assess which promotional mechanisms are the most effective – across the board discounts, slashed prices – as well as the impact of multi-channel retail on Black Friday and the overall impact on the supply base.
Mark Millar, author of "Global Supply Chain Ecosystems" will be open Day Two of the conference in a joint session with Peter Ward chief executive officer of the UK Warehousing Association.
Millar has been recognised in the "China Supply Chain Top 20", as one of Asia's Top 50 influencers in supply chain and logistics, and in the 2014 US listing of "Top pros-to-know in supply chain".
As well as speaking at the conference, he will be taking part in a book signing session at the event and delegates can get discounted copies.
Vertu, the manufacturer and retailer of luxury mobile phones, has launched a global three to five day commitment from point or order to first point of delivery.
Fulfilling such commitments – combined with the changing requirements of multiple points of sale and customer interaction – necessitates a ready supply of skills and a significant reduction of waste within the supply chain.
Paula Gould, supply chain programme and training manager, will use the Omni-Channel Conference to explain how Vertu have developed an industry leading apprenticeship scheme and training programme to ensure the next generation have the skills and abilities necessary to react to market changes and deliver supply chain results.
A panel featuring Matthew Talbot, operations director at Neptune Home will discuss customer fulfilment and final demand. The panel will asses issues including speed versus service, response versus reliability and cost versus convenience. And whether these services provide both greater value and what the customer wants.
Shane Faulkner of Dematic will look at pain relieving solutions for the e-commerce and omni-channel logistics market. In particular he will look at engineering specific supply chain and fulfilment solutions for different channels to market, such as configurations to support variable stock keeping unit velocity, seasonal and promotional peaks and single online orders.
And Honeywell's Darrel Williams will examine the warehouse of the future – notably, the need to be equipped and agile enough to adapt to the new landscape quickly and cost-effectively.
In a joint session with reverse logistics provider iForce, Tesco returns chief Ian Towell will discuss returns policy and customer expectations.
Since 2000, Tesco and iForce have established an unrivalled returns model, delivering significant benefits to Tesco and maximising value, turning potential losses in to gains for Britain's biggest retailer.
SPEAKERS
Paula Gould, Supply Chain Programme & Training Manager, Vertu.
Darren Hall, Supply Chain Consultant, Liberty Ltd
Shane Faulkner, Sales Manager, Dematic
Janet Godsell, Professor of supply chain strategy at Warwick University.
Mark Millar, Author 'Global Supply Chain Ecosystems'
Guy Meisl, Head of Warehousing & Logistics EMEA, Deckers Outdoor
Ian Towell, Head of General Merchandise Returns, Tesco
Vinesh Patel, Commercial & Planning Manager – GM Returns, Tesco
Andrew Starkey, Head of e-Logistics, IMRG
Matthew Talbot, Operations Director, Neptune
Brian Gaunt, CEO, iForce
Chris Warn, Head of Supply Chain, Homebase
Darrel Williams, Regional Director, Honeywell
Peter Ward, CEO, UKWA
Colin Turner, Senior Programme Manager, Supply Chain Development, John Lewis
CPD HOURS
The Chartered Institute of Logistics & Transport has accredited the agenda for this year's Omni-Channel Conference. The accreditation means delegates can claim up to nine CPD hours. Day one will count for five hours, while day two qualifies for four hours.
PARTNERS
Lead Partner
Dematic
Dematic Group, is a leading supplier of integrated automated technology, software and services to optimise the supply chain. Dematic employs over 4,000 skilled logistics professionals to serve its customers globally, with engineering centres and manufacturing facilities in North America, the Middle East, Europe and Asia Pacific.
Dematic has implemented more than 4,000 integrated systems for a customer base that includes small, medium and large companies doing business in a variety of market sectors.
Providing more than an automated material handling system, as a global leader, Dematic leverages the data and technologies within your fulfilment centres to help measure your progress and improve your operations on a sustainable basis that strengthens the entire supply chain while providing you a competitive advantage.
With over 75 years in the business and over 40-per cent of the world's retail orders fulfilled via Dematic systems, we have the technical foundation and internal processes to take your operations to the next dimension.
W: www.dematic.com
Workshop Partners
Honeywell
Honeywell is a leading provider of innovative voice technology solutions, helping companies with mobile workers run a better business.
Every day, our Vocollect voice solutions enable almost one million workers worldwide and save companies more than US$20 billion annually through further optimising operations, improving business decision capabilities, and delivering the industry's premier worker experience.
Vocollect voice solutions help businesses increase worker productivity up to 35 per cent, while reducing errors up to 25 per cent, and training time up to 50 per cent.
W: www.vocollect.co.uk
iForce
iForce the outbound-to-rebound™ logistics and software company
What we do: We offer retailers and manufacturers three core logistics services, in the UK and around Europe, each underpinned by our dedicated software technology.
Who we work for: All sizes of multichannel retailers and manufacturers.
How we do it: We are unique, in that our clients adopt our IT software capability, whether in our multi-user or clients' own warehouses.
We believe that our systems, allied with our operational know-how, provide benefits to our clients that off-the-shelf IT software cannot.
The proof of the pudding We help clients meet their customer promise day in, day out. We are proud of our reputation and the nice words clients and award judges say about us.
W: www.iforcegroup.com
Exhibition and meeting Partners
KNAPP
KNAPP is a leading global supplier of warehouse automation solutions, with particular expertise in e-commerce, retail, fashion, food and pharmaceuticals. Headquartered in Austria, the KNAPP group has 2300 employees, 20 subsidiaries and over 1500 active systems worldwide. Customers in the U.K. include Alliance Boots, AAH/Celesio, British Gas, Clarks, John Lewis Partnership, Marks & Spencer, Next, Ocado, Phoenix Healthcare, Sainsbury's, Tesco, and The Co-operative Pharmacy. KNAPP designs, installs, maintains and upgrades systems that feature state-of-the-art order picking, conveying and storage technologies. KNAPP pioneered the shuttle-based storage concept over ten years ago with its market-leading OSR Shuttle™ automated storage and retrieval system. Since then, it has supplied more than 15,000 shuttles worldwide.
W: www.knapp.com
XPO Logistics
XPO Logistics is a top ten global provider of cutting-edge supply chain solutions to the most successful companies in the world. XPO Logistics has 195 locations in the United Kingdom, including approximately 3.5 million square metres of warehousing, and over 15,000 employees. The company offers comprehensive solutions for transport, global forwarding and logistics, including e-fulfilment, reverse and temperature controlled logistics, VAS, bonded and COMAH warehousing, and the UK's largest owned ADR pallet network. XPO Logistics serves customers in multiple verticals, including food and beverage, retail, aerospace, automotive, chemicals, high tech, pharmaceuticals, textiles and publishing.
W: uk.xpo.com
Networking Partners
Lucas Systems
Lucas Systems helps retailers optimise order fulfillment and returns processes, both in-store and in the DC, to more efficiently deliver the right products on time, through the appropriate channel. Our mobile work execution solutions include smart mobile applications (running on rugged smartphones and smartwatches) that streamline and simplify hands-on tasks, as well as work management software that allows companies to adapt and improve manual processes without changing host or other enterprise systems.
W: www.lucasware.com
InMoment
InMoment is a cloud-based customer experience (CX) optimisation platform that helps brands leverage customer stories to inform better business decisions and create more meaningful relationships with their customers. Through its Experience Hub™, InMoment provides Voice of Customer (VoC), Social Reviews & Advocacy, and Employee Engagement solutions, as well as strategic guidance, support, and services to more than 350 brands in 95 countries. The company is the leading VoC vendor for the food services, hospitality, retail, and contact centre industries, with expertise in B2B, financial services, lodging, and numerous others.
W: www.inmoment.com.
Supporting Partners
CILT UK
The Chartered Institute of Logistics and Transport (CILT) is the professional body for transport, logistics and the supply chain. It is the focus for professional excellence, developing the most modern techniques in logistics and transport and encouraging the adoption of policies that are efficient and sustainable.
W: www.ciltuk.org.uk
LiSC UK
LiSC UK is an independent, invitation only network of leading practitioners helping to shape the future of the supply chain profession.
ELUPEG
ELUPEG – formed in 2002 – is the only European organisation whose sole focus is the fostering of logistics collaboration.
W: www.elupeg.com