Argos Fast Track collection has grown by 20 per cent and Fast Track delivery by 13 per cent year-on-year, parent company Sainsbury's said in its first quarter trading statement.
However, the retailer said market conditions were challenging. Grocery sales declined 0.5 per cent, general merchandise sales declined 3.1 per cent and clothing sales declined 4.5 per cent.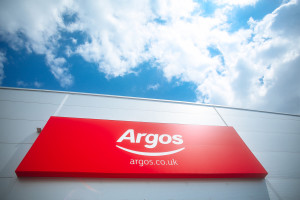 Chief executive Mike Coupe said: "We continue to adapt our business to changing shopping habits and made good progress in a challenging market. We reduced prices on over 1,000 every day food and grocery products and improved our relative performance.
"In a tough trading environment, we gained market share in key General Merchandise categories and in Clothing, where we are now the UK's fifth largest retailer by volume.
"We will invest in 400 supermarkets this year, including adding an enhanced beauty offer in 100 stores. We are accelerating investment in technology: 148 supermarkets now have SmartShop self-scan, 206 Argos stores offer [email protected] and we upgraded 29 more Argos stores to digital formats."
Argos upgrades network to offer four hour delivery to 90pc of UK