Logistics apprentice Craig Lewis has been chosen as an ambassador for the British Army's apprenticeship programme, to help highlight the fact that the Army runs the largest employer apprenticeship scheme in the UK.
The move comes as research has shown that five in ten people are not aware of the logistics roles available with the Army.
19 year old Craig Lewis is training for qualifications in Logistics Resources, and as part of National Apprenticeship Week, he was selected to attend a celebratory event at Army headquarters led by the Adjutant General, which brought together apprentices from across the country to showcase each of the 47 apprenticeship programmes the Army runs.
Over 5,500 Army apprentices are set to complete their training this year, and around 20,000 are currently going through the Army's apprenticeship programmes.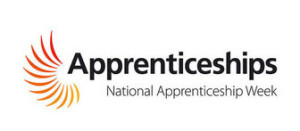 Brigadier John Ogden, Director of Operations, Army Recruiting Group, said: "Our apprentices get unrivalled opportunities to travel the world, take part in adventurous training and earn a good wage, while benefiting from a high level of personal investment and training that very few other employers can provide. Our unique offer means our apprentices can grow their confidence and gain qualifications which apply to civilian careers, and knowing they're doing something meaningful with their lives.
"No matter what your background the Army has something to offer you, whether you're a school-leaver or not planning to attend university, and our apprenticeship success rate typically exceeds the national average by 15 per cent. With unemployment among young people still very high, the Army is playing a significant role in providing the younger generation with skills for life."
National Apprenticeship Week runs from 9 to 13 March 2015 and celebrates apprenticeships and the positive impact they have on individuals, businesses and the wider economy.