Hyundai and Kia are to invest €100 million (£85.4 million) in UK-based electric delivery vehicle start-up Arrival.
Hyundai will invest €80 million and Kia €20 million as part of plans to introduce small and medium-sized electric vans targeted at vehicle operators in the logistics sector.
Arrival has been working with UPS, Royal Mail and John Lewis in the UK on trials of its electric vans.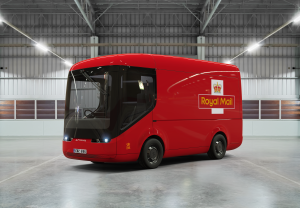 Albert Biermann, president and head of R&D at Hyundai Motor Group, said: "The eco-friendly vehicle market in Europe is expected to grow rapidly due to the introduction of further environmental regulations.
"Through the joint development of electric commercial vehicles with Arrival, we will be able to gain a competitive advantage and progressively establish our leadership in the global eco-friendly vehicle market, with Europe at the forefront."
Arrival chief executive Denis Sverdlov said: "This strategic partnership will empower our companies to scale generation 2 electric vehicles globally."