The transport and logistics sector in the UK is under attack and road freight crime is costing the UK economy a staggering £250 million every year according to a Home Office report of Lorry Crime Prevention.  As more high-value goods move through the supply chain the problem is expected to escalate.
Cargo theft has been around for centuries: from robbers attacking merchants on trading roads and pirates seizing ships at sea to bandits on horseback robbing stagecoaches. Today, trucks have replaced horse-drawn carriages, and bandits are well-organised international criminal enterprises.
Physical violence towards drivers by criminal gangs intent on taking vehicles or goods is also on the increase. So how do we fight back against the great supply chain robbery?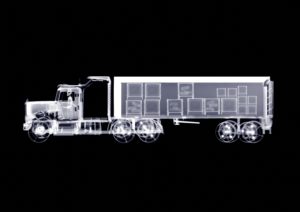 Firstly, it is important to not let your cargo's destination be known. If you tell people where you are going, thieves may be able to target you more easily. Implement company-wide policies, so your employees won't accidentally spread the word.
It is advisable to conduct internal audits at the distribution centre. Assessing your distribution centre is an important part of making sure the cargo does not go missing. Internal theft is a problem for distributors, so making sure you have adequate surveillance technology is key.
It might seem obvious, but using trailer door padlocks is always advisable. Even though it seems simple and low-tech, padlocks on trailer doors will prevent cargo theft vastly.
You could watch the hot spots and hot times and stay on top of trends for where these hotspots are located and types of products that are being stolen.
Get rid of dishonest employees. Some employees are just plain dishonest, and you need to let them go.
Creating partnerships and alliances is vital. Forming an alliance with other companies will help you stay up to date on the latest trends of cargo theft.
And finally, park safely is a prerequisite. One of the biggest causes of cargo theft is improper parking. Companies need to promote safe parking habits and make sure drivers know where they are allowed to stop for breaks. Companies need to know where safe, well-lit rest stops are and ensure their drivers also know these spots.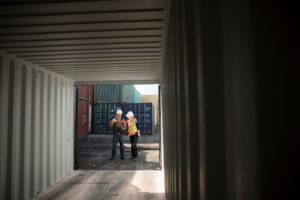 As individual stakeholders in the supply chain industry, we must all take responsibility for combating this threat. Audits and certification matter because they demonstrate you are identifying and mitigating risks within your business and the supply chain. SGS United Kingdom focuses on delivering business benefits, innovative solutions and services that transform customers' operations.
The company's services will enable you to operate in a more sustainable manner, by reducing your effects on the environment, ensuring product safety and safeguarding trade. As an independent service provider, SGS offers our customers an impartial view through service offerings that cross all industries, encompassing full supply chains.