In its Q3 trading update yesterday, supermarket retailer Asda outlined some of the proactive steps it has taken to ensure customers can purchase their favourite festive products this Christmas, including the chartering of its own cargo ship.
To protect the availability of key festive products including festive decorations, toys, clothing and gifts, the retailer, owned by the Issa brothers and TDR Capital, the private equity investor, said that it was transporting more than 350 containers on its own ship.
Among other measures, Asda has also recruited 15,000 temporary colleagues to serve customers during the busy Christmas period and increased the capacity of its grocery home delivery service to one million slots in the final week before Christmas – hitting a goal set in Q3 2020 and up from 765,000 slots in Q4 last year.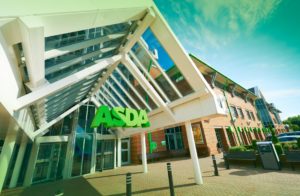 In a call with investors, Asda said it was successfully navigating the industry-wide supply chain challenges to help ensure its shelves are stocked with everything shoppers need for Christmas.
China's increasingly draconian 'Covid Zero' policies have been a problem for the full recovery of the shipping industry and according to some have been prolonging a crisis that's snarled ports and emptied shelves worldwide.
China has continued to prevent crew changes for foreign workers and recently imposed as much as a seven-week mandatory quarantine for returning Chinese seafarers. Even vessels that have refreshed their crew elsewhere have to wait two weeks before they're allowed to port in China. To circumnavigate the issue, shipowners and managers have had to reroute ships, delaying shipments and crew changes, adding to the supply chain crisis.
Asda, seemingly, has taken the matter into its own hands.