Asda has set out plans to close its home shopping centre in Enfield, north London, which is responsible for delivering home shopping to 4,500 customers each week.
Due to "restrictions on the site mean we are not able to make the necessary further improvements to meet the speed of fulfilment and product ranges that our customers now expect," said Asda vice president of grocery home shopping Simon Gregg.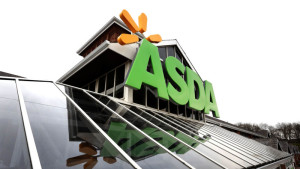 "Therefore, we've entered a consultation process with colleagues on proposals to close the facility."
The proposal follows the opening two fully automated home shopping centres in London over the past 18 months. Both sites have created more than 700 new jobs and provide increased capacity, improved accuracy and faster fulfilment to meet customer demand.
The Enfield site first opened in 2010 and employs 261 people. "Our current proposals involve expanding capacity in our Heston centre and discussing options for colleagues to take on roles in other neighbouring stores," said Gregg.
"In a competitive retail market, where customers rightly expect great value and ease of service, we are always looking at how we can improve our operations to meet their expectations."