Asia Pacific will overtake Europe as the largest market for third party contract logistics by 2017, Simon Hobbs, vice president – supply chain development at Ceva Logistics, told delegates in the opening session of the Logistics and Supply Chain conference this morning.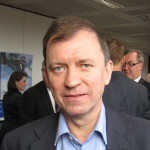 The global contract logistics market grew by 2.8 per cent in 2013 to some €168 billion – and the prediction is for six per cent compound growth between 2013 to 2017.
Today, 37 per cent of global market is in Europe, but by 2017 Asia Pacific will be the largest market with 34 per cent.
Hobbs highlighted the importance of collaboration in logistics in a changing market.
"We are seeing much greater collaboration with our customers' competitors. If supply chain not a competitive issue for them – why not," he said highlighting the motor industry as an example.
Every component in a car in unique to that vehicle – and that is where the competition comes – not in the logistics.
And he pointed out that there are times when a big 3PL will use a small local operator or even a competitor 3PL – areas of the world where it does not have a high level of coverage, for example.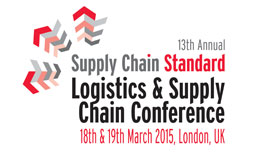 There is also a growth in joint ventures – it's common typically in China where it can be used to get local knowledge.
Hobbs looked at developments in the outsourcing process. "Some mature companies see outsourcing as "insourcing" 3PL skills into their organisation," he said pointing out that this was when it worked best.