Automation helps Sports Direct cut costsAutomation at Sports Direct's warehouse helped the retailer reduce operating costs by 3.6 per cent last year, chief executive Mike Ashley said in the group's results for the year to 29th April 2018.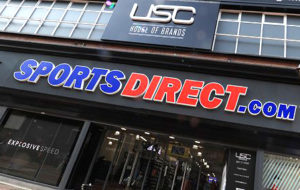 He said: "Group operating costs decreased by 3.6 per cent to £1,020.3m (FY17: £1,058.7m), largely as a result of non-recurrence of such significant provisioning as in FY17, as well as increased efficiencies through a degree of automation in the warehouse and rationalisation in continental Europe."
The group made an operating profit of £217m for the year, up from £160m the year before, while revenue was up from £3.2bn to £3.4bn.
However, the group saw a big drop in investment income, notably a £98m fall in the value of its 29.7 per cent stake in Debenhams. As a result pre-tax profit fell to £77.5m from £28.6m the year before.
---
The Robotics and Automation exhibition is returning to Arena MK, Milton Keynes 10th & 11th October 2018 – three times the size!
Technology in manufacturing and warehousing is moving forward rapidly… you can't afford to delay any longer. The exhibition offers visitors the opportunity to discover how the latest robotics, automation and future technologies can improve efficiency, reduce costs and give them the competitive advantage.
Get your free pass now at www.roboticsandautomation.co.uk