Meet the speakers: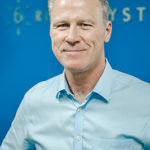 Simon Jones, senior solutions executive – UK & Ireland, 6 River Systems
Simon has worked with companies such as Honeywell and Vocollect, as well as disruptive software start-ups NetDespatch and Scandit, which has given him a unique understanding of the challenges facing retail, e-commerce, warehousing and supply chain industries. Since joining 6 River Systems he has been working with organisations across the UK to help them navigate the delicate balance between warehouse productivity and employee welfare.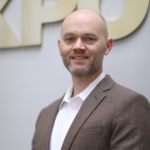 Steve Lewis, vice president, solutions and strategy, XPO Logistics
Steve leads a team of supply chain professionals who formulate and execute on key strategic initiatives for the company's contract logistics business in the Americas and Asia Pacific. He has responsibility for partnership and alliance expansion, new product development, competitive intelligence gathering and strategic solutioning for key clients. Steve is a retired US naval officer, with over 20 years of operations and supply chain experience in the areas of product development, sourcing, production, logistics and returns management.
Meet the host: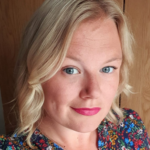 Katie Seales, reporter, Robotics & Innovation Magazine
Katie joined Akabo Media in September 2020 having previously worked in B2B exhibitions covering the cosmetic, personal care, pharmaceuticals and general chemical industries. Katie has also worked as a broadcast journalist for radio stations covering the east coast of Scotland. Currently a reporter for Robotics & Innovation and City Transport & Traffic Innovation magazines, Katie brings together the latest news, features and case studies, creating both printed and digital content.