Supply Chain Excellence Award winners Superdry and John Lewis will talk operational strategy at the Supply Chain Conference which will be held on 19 – 20 March at 8 Eastcheap, Monument.
Superdry took the overall award at the 2018 Supply Chain Awards having progressively transformed its supply chain, driving innovation in the business to deliver competitive advantage.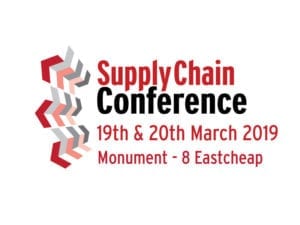 The operational advantages that have been delivered to the business are plentiful and include: carton fill utilisation and order picking productivity have been boosted, visibility has been improved, replenishment movements and order cancellations have been reduced, and e-commerce sales, online product availability and basket conversion have all seen uplifts.
Alex Watson, head of logistics – operations & fulfilment at Superdry, will explain Superdry's supply chain journey when he delivers the opening address at the Supply Chain Conference. He will examine the challenges the business face, how it created the vision, and then how it made it all happen as well as looking at the benefits.
Likewise, the second day of the conference will be opened by another award winner –  John Lewis. John Munnelly, head of operations at the retailer's Magna Park Campus will examine the role of automation in logistics.
He will look at how John Lewis is reimagining the world of logistics, sparked by consumer demand for quicker and more convenient delivery. And he will provide an exclusive case study on John Lewis' progress to become a 50/50 e-commerce and bricks and mortar retailer by 2020, as well as offering an inside track on how the retailer intends to fulfil its ambition in the next three years.
Book your place here: https://www.supplychainconference.co.uk/