Mark Aylwin is to take over as managing director of Matthew Clark, the wholesaler and distributor of alcoholic beverages to the on trade market.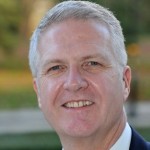 He will replace Steve Thomson who decided to step down after ten years as CEO, in January.
Aylwin has spent the past eight years at Booker, most recently as managing director of Booker Retail Partners where he had responsibility for Budgens and Londis.
Prior to that he was the managing director of Booker Direct, the delivered wholesale business of Booker, which included Booker Direct, Chef Direct, Ritter Courivaud and Classic Drinks. He was also a member of the board of Booker Group Plc.
Before joining Booker, he spent 20 years at Safeway becoming supply chain director with board level responsibility for logistics and supply chain functions.
Matthew Clark was taken over by Conviviality plc in September. "I am delighted to appoint Mark as managing director of our Matthew Clark business," said CEO Diana Hunter.
"He has a wealth of experience in food and drink wholesale and is ideally placed to develop the Matthew Clark business with our customers and suppliers
Ian Smith, commercial director of Matthew Clark, will become deputy managing director.
Aylwin said: "I am delighted to be joining Conviviality plc at this exciting time in the company's development. Matthew Clark is a great business and I look forward to working with my new colleagues to drive growth, while delivering outstanding customer service to the on-trade."