EU Brexit negotiator Michel Barnier has rejected a key element of Theresa May's vision for a frictionless customs arrangement – that the UK would collect VAT and excise duty on behalf of the European Union.
In a statement following the latest round of negotiations, Barnier said: "The EU cannot – and will not – delegate the application of its customs policy and rules, VAT and excise duty collection to a non-member, who would not be subject to the EU's governance structures.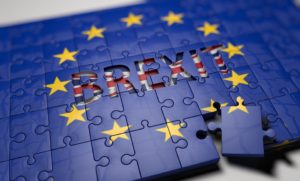 "Any customs arrangements or customs union – and I have always said that the EU is open to a customs union – must respect this principle.
"In any case, a customs union, which would help to reduce friction at the border, would come with our Common Commercial Policy for goods."
UK Brexit secretary Dominic Raab was more positive saying: "Our approach is designed to strike a new and fair balance of rights and obligations for the UK and the EU. One which respects the EU's autonomy just as it does the UK's sovereignty. The contours of our proposal are now well known, but allow me just to recap.
"On the economic side, a free trade area for goods that avoids either party imposing additional checks at the border, protecting integrated supply chains and the jobs and livelihoods dependent on them, and meeting our commitments to Northern Ireland and Ireland.
"This free trade area would be underpinned by a common rulebook and a new facilitated customs arrangement, with an institutional framework that I'll return to shortly."
The next meeting between Barnier and Raab will take place in mid-August.