FTA's industry leading conferences are back for 2019, over 1,500 delegates attended our nationwide venues last year, hearing from key industry speakers and experts.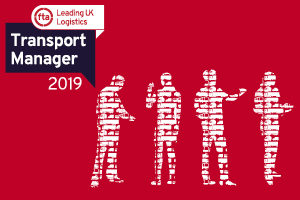 This year's Transport Manager events will bring you up-to-date with all the latest industry issues:
Hear from Traffic Commissioners as they headline each of our 2019 Transport Manager conferences, sharing their priorities for the year ahead, as well as engaging with you on key industry issues.
Gain peace-of-mind over topical matters affecting your operation.
Network with industry peers.
Attain expert knowledge to improve your operation's compliance and efficiency.
And much more!
Book your place now at this unmissable event
Praise for Transport Manager 2018:
'Role play of driver hearing with the Traffic Commissioner was excellent. Real eye opener and something that can be used as part of training in business. Best event I have been to yet.'
David Magill, National Transport and Logistics Manager, SHB Hire Ltd
'Very practical event. Brings Transport Managers up to date on essential technology and legislative requirements. Can't understand why all companies don't attend.'
Transport Writer, Trucking Magazine
Don't miss out, book your place now