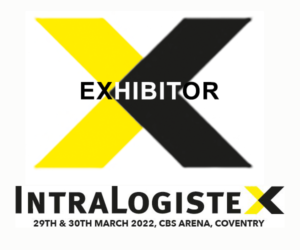 IntraLogisteX exhibitor, Berkshire Grey – a developer of AI-enabled robotic solutions designed to automate supply-chain processes – has introduced a reverse logistics solution to help retailers accelerate the resale of returned goods and improve labour utilisation in the returns process.
By implementing Berkshire Grey's reverse logistics solution for returns processing, e-commerce providers and retailers can reportedly reduce the time to recirculate returned items back onto the shelf and optimise labour productivity, improving profitability.
"Returns processing has a significant adverse impact on the real profitability of e-commerce," said Steve Johnson, president and COO of Berkshire Grey. "As online shopping continues to grow, returns operations, while more critical than ever post-holiday season, are struggling to keep up.
"By applying robotic automation to optimise reverse logistics processing, e-commerce retailers and 3PLs have an opportunity to change the equation for e-commerce returns and turn a negative into a positive."
Berkshire Grey's reverse logistics solution is designed to help decrease markdowns by speeding up returns processing to get goods back into inventory or moved to refurbishment up to 25% faster than manual processing. In addition, the solution reportedly reduces processing costs by improving labour handling efficiency by up to 35%.
The reverse logistics solution includes Berkshire Grey's robotic product sortation with identification and robotic shuttle put wall systems, both of which are specifically configured to efficiently process returns.
Berkshire Grey is exhibiting at IntraLogisteX on Stand 820. To register for the event, which takes place on 29th and 30th March 2022, at the CBS Arena in Coventry, please click here. More information about the UK's largest annual intralogistics event can be found at www.intralogistex.co.uk
Learn how Berkshire Grey's robotic automation can transform supply-chain operations and the potential impact of the technology on your business in this free-to-view on-demand webinar. Hear how organisations are looking to deploy AI-enabled robotic automation to deliver a better end-customer experience with improved ROI and future-proof their operations with modern, resilient supply chains that succeed now and in the future. Watch free on demand!