Bibby Distribution has cut its total accident rate by 30 per cent since the launch of its Road to Zero Safety, Health, Environment and Quality strategy in 2015 as part of its strategy for zero harm, waste and environmental impact across all operations.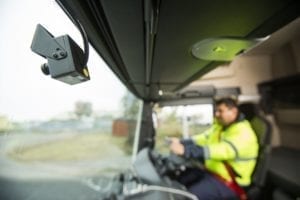 Reporting of Injuries, Diseases and Dangerous Occurrence Regulations (RIDDORs) are also down by 60 per cent and overall lost time accidents (LTAs) has been reduced by 37 per cent.
Bibby attributes this to targeted training using data derived from its full-fleet telematics systems and a £1 million installation of in-cab cameras across its entire fleet.
"We've always had a reputation for safe working practices, and we're keen to push that even further with our Road to Zero strategy. The results speak for themselves and we are grateful to all of our staff who are putting safety first across our business," said head of SHEQ Andrew Mawson.