Bidvest Logistics, which won back a contract to supply 350 KFC outlets in March, has changed its name to Best Food Logistics.
"The name Best Food Logistics is a natural evolution from our current brand name, by creatively and simply dropping 'idv' from Bidvest to leave us with Best," said Paul Whyte of Best Food Logistics.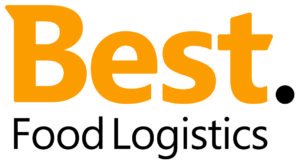 Mark Hayes, who became supply chain director of KFC UK & Ireland in April, said: "We are delighted with how Bidvest seamlessly transitioned our northern supply chain operations into their shared user network. From day one our deliveries have arrived on time in full and Bidvest continue to provide an excellent service to KFC UK & Ireland"
Best recently agreed new long-term contracts with brands such as Pizza Express, TGI Fridays, ASK Italian, and Zizzi, as well as KFC.
Whyte said Best had shortened response times with a new real-time customer service portal. It is also working on a number of opportunities with other restaurant chains.