Big is beautiful but is it necessary? Liza Helps investigates the need for big speculatively built warehouses in the UK.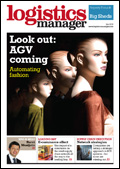 Grade A supply is now half the level it was two years ago, points out JLL industrial and logistics sector researcher Tessa English. "As a result, the logistics market is now suffering from a shortage of supply that needs replenishing."
Today there is less than one year of supply in the market compared with the average level of take-up over the last couple of years.
Gerald Eve's latest Prime Logistics research reports that the amount of space transacted in the first quarter of 2015, at 12.6 million sq ft, is the largest quarterly volume of take-up since the first quarter of 2006 – nine years ago.
More than three million sq ft of space was taken-up in just six deals including TK Maxx pre-letting 650,000 sq ft at Caddick's Cross Point scheme in Normanton, Wakefield; Ocado taking 600,000 sq ft at Bericote's Crossdox scheme in Erith, London; John Lewis signing up for an extra 638,000 sq ft warehouse at IDI Gazeley's Magna Park Milton Keynes scheme and Dunelm Group pre-letting 526,462 sq ft at Prologis Sideway in Stoke-on-Trent.
"The amount of space transacted in this first quarter also marks a 16 per cent increase on the previous quarter," notes the Gerald Eve report.
David Willmer of GVA says: "During 2014, take-up of distribution units over 100,000 sq ft amounted to 22.6 million sq ft, 11 per cent above the five year average, the highest level since 2010 and in line with pre-recessionary levels."
Grade A stock stands at 8.4 million sq ft, according to Savills' latest Big Shed Briefing and this, plus refurbished stock including speculative space due to complete in the next six months, represents a fall of 2.1 per cent and is the lowest rate recorded in nine years.
Kevin Mofid of Savills adds: "We expect this figure to fall sharply as deals on units recently placed under offer complete in the coming months.
This state of affairs is beginning to be seen as a problem. Charles Crossland of developer Goodman warns: "Despite the growing demand for logistics space in the UK, there continues to be a lack of quality supply and there is a danger that this will hamper economic growth as companies struggle to find space."
Len Rosso of Colliers says: "Throughout the past five years we have seen very little new development within the big shed arena."
According to Colliers research the South West, Golden Triangle and Wales currently have no Grade A supply of big sheds with Scotland, the West Midlands, east England and London all having less than two months until they too have no availability."
Mike Hughes of Verdion notes: "There is a dearth of supply for the very simple fact that there was very little built between 2008 and 2012 as a result stock has fallen dramatically and there was bound to be a clamour for new space once the old was taken up. Now there is an imbalance between market demand and available stock in the UK market."
"It's not rocket science," says Robin Woodbridge of developer Prologis. "What space there is – be it second hand or even the limited speculative development – is letting really quickly.
"We are seeing occupancy levels across our portfolio in the high 90 per cents as a result we are also seeing rental up lift and a reduction in incentives levels."
Other developers including SEGRO are also reporting high occupancy levels across their portfolios.
All these factors make for a perfect storm and it is not surprising that the funds are increasingly looking to get in on the act at grass roots level, says Simon Lloyd of DTZ.
LondonMetric revealed that it had submitted plans and received planning permission for 1.1 million sq ft of warehouse space in its full year results in June this year.
It has submitted plans for a 750,000 sq ft scheme in Bedford and has secured permission for a 300,000 sq ft warehouse on the former Michelin site on Birmingham Road, Stoke on Trent.
The fund has increased its exposure to distribution over the last 12 months forward funding the development of the 1 million sq ft Primark unit in Islip to the tune of £77 million and the development of the Hut Group's 690,000 sq ft warehouse in Warrington at £47.5 million.
Patrick Vaughan, chairman of LondonMetric, says: "Distribution is now our largest sector [of the £1.4 billion property portfolio] and this will increase as our existing and pipeline developments progress."
"It's not just buying the land and forward funding pre-let developments, funds are increasingly looking to speculatively fund warehouse development," says Lloyd.
M&G Real Estate teamed up with developer Wilson Bowden to forward fund two speculative high bay warehouses of 204,700 sq ft and 276,629 sq ft on a 24.3 acre plot at the developer's 74-acre Optimus Point scheme in Leicester. The buildings are due to complete early 2016.
And LaSalle Investment Management has struck a deal with Goodman to develop five warehouse units on a nine acre site at Lyons Park, Coventry totalling 214,000 sq ft.
Chris Fry of LaSalle Investment Management says: "We identified an opportunity to capitalise on the shortage of high quality industrial space in an area of strong pent-up demand."
British Airways Pension Fund is putting up the money to fund a 183,000 sq ft warehouse at Revolution Park in Chorley.
Evander Property, the London-based developer behind the scheme, says the building is due for completion in the Autumn.
Warehousing
The unit will include 171,417 sq ft of warehousing space with 12,500 sq ft office space. It will be 12m to underside, have 31 dock levellers, two level access doors, along with 142 car and 47 trailer parking spaces. Letting agents are DTRE, JLL, Moriarty and Co & Littler and Co.
Lone Star Real Estate Fund III through Anglesea Capital is providing the capital to develop 930,000 sq ft of speculative warehousing with developer Goodman on three strategic sites: Derby Commercial Park, Andover Business Park and Kingsnorth Commercial Park. The units' sizes will be 323,895 sq ft at Derby, 336,800 sq ft at Andover and 266,570 sq ft at Kingsnorth and will be ready for occupation in the second half of 2015.
"A lot of the funds are taking a risk on the letting of a unit but most speculative units at present are being let during construction or pretty soon after completion," says Lloyd.
The longest void was for developer Prologis at its Prologis Park Dunstable scheme in Bedfordshire, lasting all of a couple of months before it was let to Amazon in May this year.
"At the moment the occupier market is at a strong enough level to take up all the speculative development provided and this is encouraging developers to take the risk to develop more," adds Lloyd.
Balance
And this is exactly where the developers wish it to stay. Andrew Gulliford of SEGRO says: "At the moment speculative supply and demand for speculative development is about in balance. Take up is broadly in line with speculative development as they are being produced.
"However, there is an awful lot of [investment] money in the market and we as developers must be aware of the occupational needs. We don't need too much more money pressure in speculative development in the Golden Triangle for things to get a little bit out of hand. We need to remember lessons of the past."
Rob Oliver of GVA agrees. He says that in Yorkshire they have only just got rid of the last of the speculative buildings built in 2007. "We need a lot less speculative development than last time," he says, "though there is certainly room for speculative development in the right location."
"There is still the opportunity for further speculative development in the region," says Mike Baugh of CBRE, "but not at the same rate as last time, which led to a significant oversupply. With well managed and sensible speculative development there is not just the opportunity, there is the need."
Yorkshire is home to the largest speculative building in the UK the 550,000 sq ft Sherburn 550 at Anglesea Capital's 1.4 million sq ft Sherburn Distribution Park near Leeds. Here two units, Sherburn 190 and Sherburn 330, have been effectively put together to create one of the last mega sheds available in the UK.
The combined Sherburn 550, totals 535,732 sq ft of warehouse space with 57 dock and four level access doors as well as a 14,604 sq ft office. It has 348 car parking spaces and room for 89 trailer spaces. Joint letting agents are CBRE, DTRE and Moriarty & Co.
Developers will only develop where they perceive the location is strong and the size being built fits the market profile. According to Richard Evans of JLL there has been an increase in the level of speculative development in the UK over the last two years. "However, what we have seen to date is relatively conservative to that which we saw ten years ago. There are still relatively low levels of construction – two to three million of speculative development on site at present but that is compared to take up of 19.5 million sq ft versus six to eight million sq ft a year ten years ago
"We are probably lagging behind the curve compared to the level of demand. There is room for speculative development particularly in prime locations where we are seeing strong levels of demand."
Len Rosso of Colliers gets specific: "We especially need more big sheds delivered in London and the South West where availability is in limited supply and take-up has been aggressive between the end of last year and the first quarter of this year."
The extent of speculative development in terms of scale is one, which will challenge investors and developers alike. The biggest single speculatively developed unit to date in this cycle, has been Prologis' 342,00 sq ft warehouse at Grange Park in Northampton which was let to Clipper Logistics a few weeks ago.
Evans says: " We do not feel that we will see many, if any, buildings much bigger than that and certainly no bigger than 400,000 sq ft. There was a bit of a hangover [of these large sheds] from last cycle that stuck around
"Most people will concur that when looking at a 500,000 sq ft plus warehouse, they are usually quite bespoke to the end user."
Gulliford agrees. "For those looking for over 500,000 sq ft you may be better going down the Build-to-Suit route; for a developer it is better to have the site fully prepped with infrastructure and planning ready to go." This is exactly what SEGRO and Roxhill have done at their 125-acre Rugby Gateway scheme in the West Midlands. Although they are speculatively developing a 235,000 sq ft unit on site now they also have detailed plans for an 850,000 sq ft warehouse on fully serviced and prepped platform on the site. Technically they could start immediately on site and have the building completed within nine months.
Rugby Gateway can accommodate up to 1.8 million sq ft in units ranging from 200,000 sq ft to 925,000 sq ft. Letting agents are Cushman & Wakefield and CBRE.
Mike Hughes of Verdion adds: "Once you go over 500,000 sq ft the benefits of doing a fast track Build-to-suit is very often the better option as anybody with a building that size will tend to have specialised requirements."
Monstrously advantageous
However, says Gulliford: "If you had a 500,000 sq ft speculative warehouse on a site round the M25 that would be monstrously advantageous…"
Verdion with its finding partner Healthcare of Ontario Pension Plan (HOOPP) are developing one 200,000 sq ft unit and one unit of 120,000 sq ft at its six million sq ft iPort scheme in Doncaster. To get round the problem of not going forward and speculatively developing anything larger Verdion has ensured that the Grade A warehouse space will be specified to suit multiple user requirements with expansion potential to double both units' initial floor area. "What we have done," explains Hughes, "is to make sure the buildings can be flexibly extended; effectively we can offer any unit from 120,000 sq ft to 400,000 sq ft. Having that open canvas on this site against a master-plan framework means we can offer greater flexibility to clients."
The buildings will be constructed simultaneously and are scheduled for completion in Q1 2016. iPort can accommodate individual unit sizes from 50,000 sq ft to over 1.2 million sq ft in a variety of configurations and specified exactly to occupiers needs.
Verdion is also pushing forward with the £21 million infrastructure works package as well as the construction of the rail terminal. The site has detailed planning consent for the first three million sq ft already in-place and could deliver over six million sq ft of Grade A logistics warehousing in total. Gent Visick, CBRE and Cushman & Wakefield are letting agents for iPort.
SPECULATIVE: Work starts at M6EPIC
Legal & General Property and DB Symmetry have started work on the speculative development of an 110,000 sq ft industrial unit at M6EPIC, the 34 acre site at Junction 25 of the M6. The joint venture secured planning consent earlier this year for a total of 182,556 sq ft of industrial/warehouse space at the site. The building, which is being constructed by Pochin Construction is expected to be available in December. Teams from CBRE, B8RE and Moriarty & Co are marketing the unit.
DEALS: Triumph deal highlights strength of logistics market
Bilfinger GVA has completed the sale of Triumph Motorcycles distribution facility in Hinckley, achieving £9.5 million, equivalent to a net yield of 7.75 per cent. The 188,000 sq ft building comprises warehousing, research and development facilities and a paint shop and is situated just over the Ashby de la Zouch canal from the main Triumph Motorcycles factory and headquarters building. Damian Lloyd, senior director at Bilfinger GVA, said: "This deal really demonstrates just how strongly the distribution sector is faring at the moment, with a final value that has beaten the asking price on a short older lease shed. This is entirely reflective of the current industrial investment market, where a continued squeeze on availability is leading investors to look to those opportunities that can drive greater returns."
SKILLS: DIRFT site for training hub
A site at Prologis RFI DIRFT has been identified as the best option for a new logistics education and training hub, under plans promoted by Logistics Skills Development, and supported by the University of Northampton.
The Logistics Centre for Skills and Innovation will serve the Midlands and further afield. One of its priorities is to develop a centre of excellence to address the driver shortage for large goods vehicles.
Daventry District Council and South East Midlands Local Enterprise Partnership are keen to see the idea develop into a bid to secure funding in 2015 using European Union money. The centre would seek to fulfil a requirement of the Development Consent Order granted by the Secretary of State for DIRFT III and consequently has been agreed in principle by the landowners RRSLP and the site's developers, Prologis.
The centre would be housed in a fully-kitted out building within DIRFT III. The centre will have all the logistics expertise, resources and up to date intelligence to advise and signpost employment, education, training and skills enquiries to the appropriate place.